ZIONOR® X11 Ski Goggles with 4 Lens, Magnetic Cylindrical Snow Snowboard Goggles with Case, Anti Fog OTG for Men Women Adult
Upgrade Quick Changeable Magnetic Lens System - 8 magnet spots hold the lens tightly and securely, making it easy to replace different lenses for different weather and light conditions wherever and whenever you need. THIS SET OFFERS 4 EXTRA REPLACEMENT LENSES FOR DIFFERENT WEATHER
Oversize Dual-layer Cylindrical Lens Design - ZIONOR X11 ski goggles lenses are made of costly mercury plated, which can effectively prevent sunlight, snow-reflected light and harmful light. It also features excellent softness and strong impact resistance, can better protect your face
Professional Anti-fog & UV400 Protection - The professional inner anti-fog coating can help keep the fog at bay, offering you an uncompromised skiing experience. The mirror coating and UV 400 protection lenses provide you a panoramic and clear vision so that you don't go skiing at the cost of risking the safety of your eyes and vision
Heightening & Thickened Triple Layer Soft Foam - The high-density 3-layered soft breathable foam with highly sweat absorbent ability ensures smooth airflow. You can wear the snow goggles for long durations without suffering marks or bruises. And the bendable TPU frame increases safety and comfort
OTG (Over the Glasses) & Helmet Compatible - The snowboard goggles feature an OTG design, making it convenient for you to wear glasses. The extra long adjustable anti-slip strap for better helmet compatibility and keeps the snow goggles in place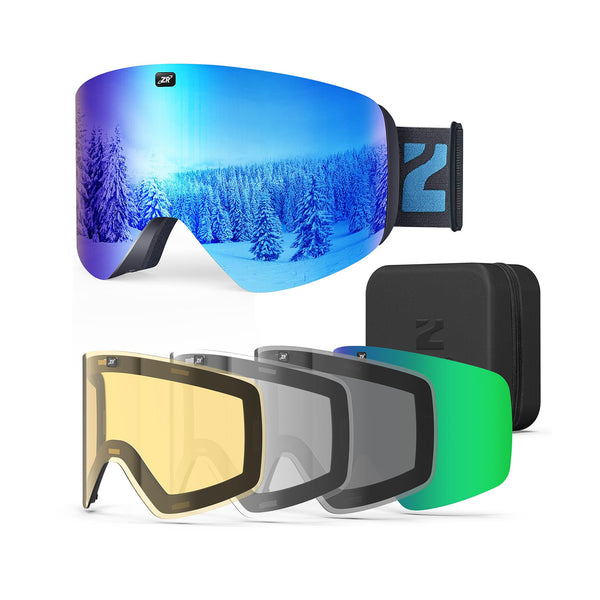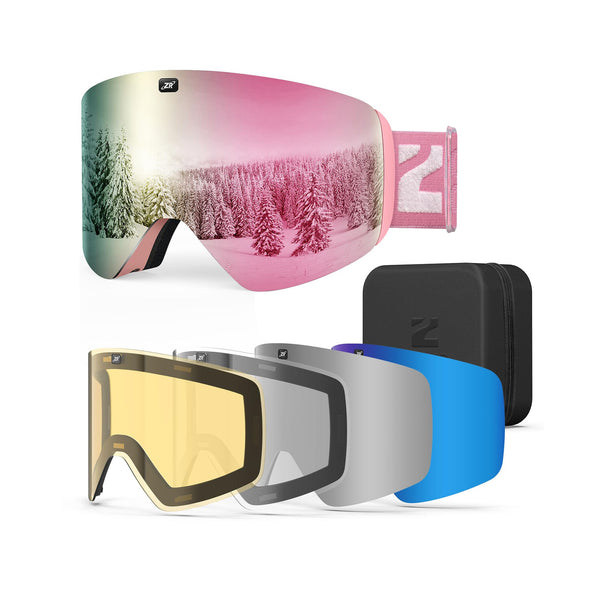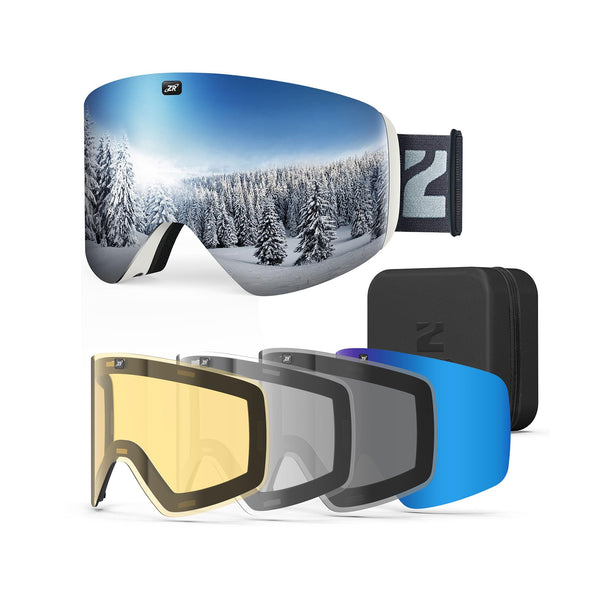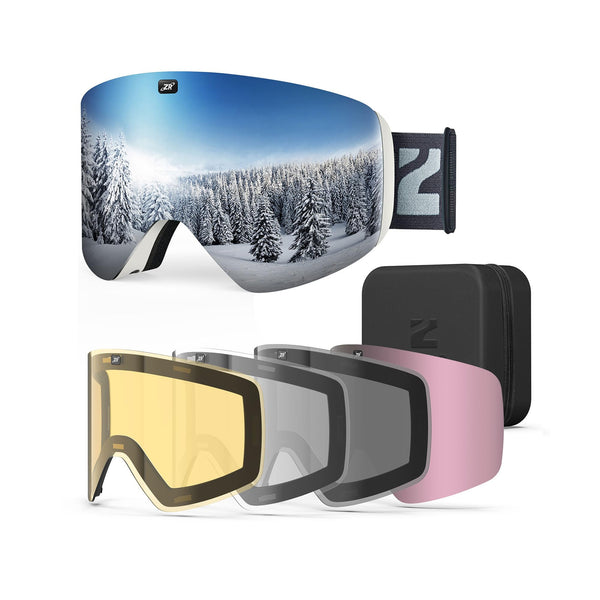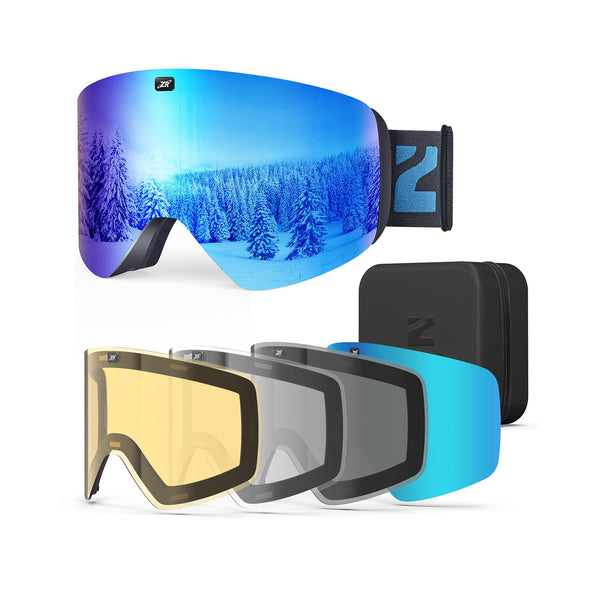 Materials
Bendable TPU Frame
High-tech PC Lens
Shipping & Returns
For any questions, please contact support@zionor.com and we provide your more detailed information.
Care Instructions
1. Please do not use finger or rough cloth to wipe and clean the lens as they will either stain or scratch the lens.
2. Please keep the ski goggle in the pouch or box instead of facing on the ground or desk.
3. Please do not use mascara or other oily substances in case the lens gets dirty.
4. Please air-dry the ski goggles after every snow sport.
5. Please do not wipe the inner lens which will invalidatie anti-fog function.
Reviews