ZIONOR K5 Kids Swim Goggles & Polarized Sunglasses for Age 3 to 12
2 in 1 Functions - ZIONOR K5 swim goggles is really cool for kids that it also can be used as sunglasses. It is a good choice when they are playing at the beach, pool, shopping, playground, etc. It is suitable for both boys and girls aged 3-12. Please remove the sunglasses lenses before swimming in the water
Fashionable & Funny - With a detachable structure, children can combine them into swimming goggles or sunglasses by themselves to exercise their hands and brain skills. Colorful style, better looking, let the kids swim happier. Please watch the video for installation steps
Comfortable & Waterproof - With the 3D stereoscopic double seal frame design and adjustable dilated strap, the goggles fit the face well with a less restricting feel around the eye sockets, preventing leakage and protecting eyes from water and chlorine. Very comfortable to wear
UV Protection & Anti-fog - It is safer for kids, because the polarized lens of the sunglasses protects the eyes from harmful UV rays and glare. The HD lens of the swimming goggles features an anti-fog coating treatment, can see clearly without any distortion
Durable & Environmental - Our ZIONOR K5 swim goggles are made of premium PC high-speed forming lens, solid and not easily broken. Advanced silicone material, make it more environmentally and safe.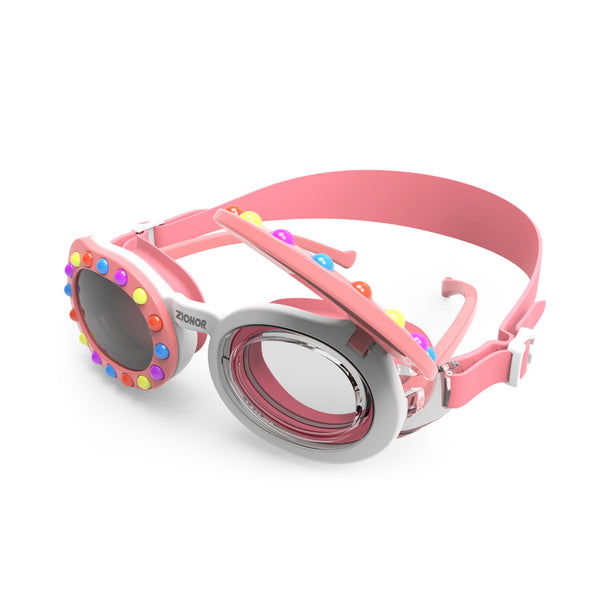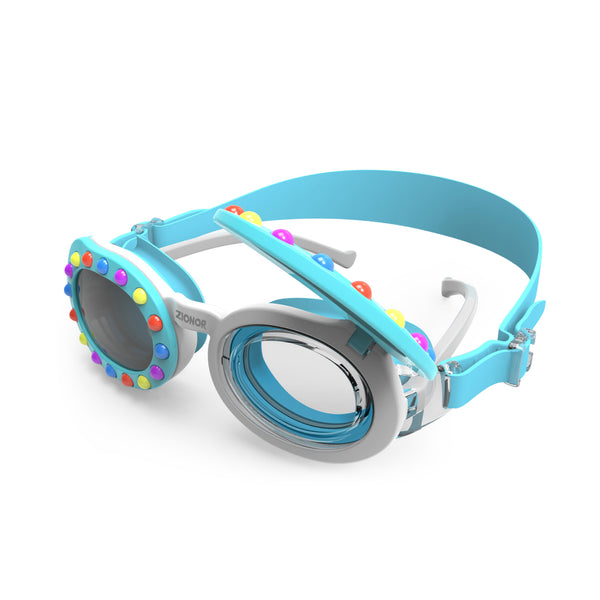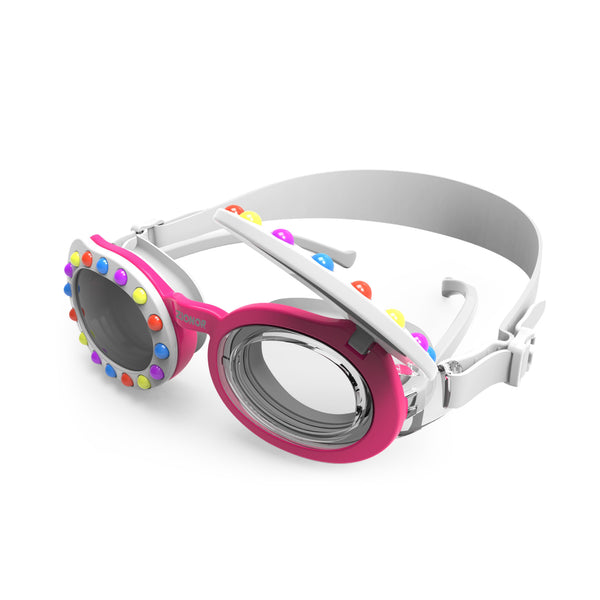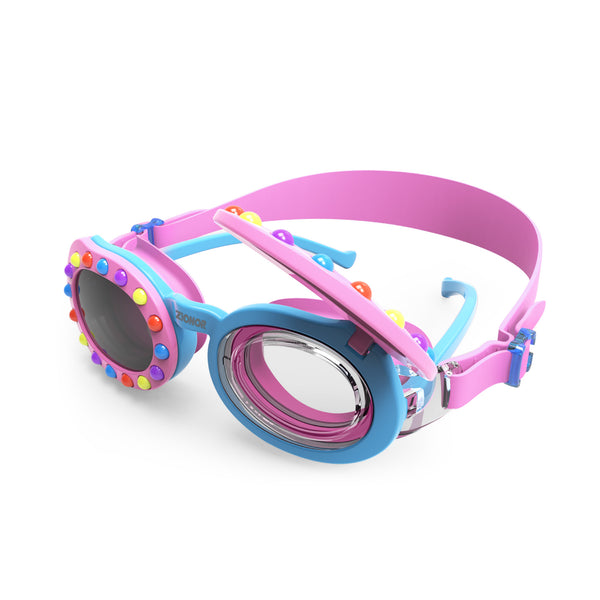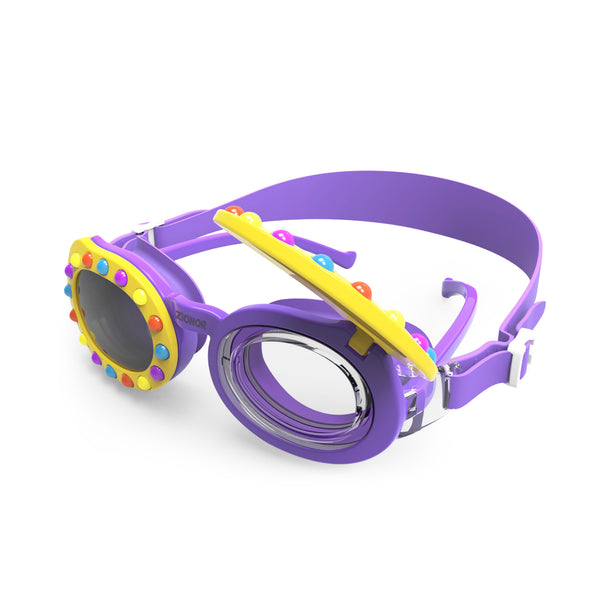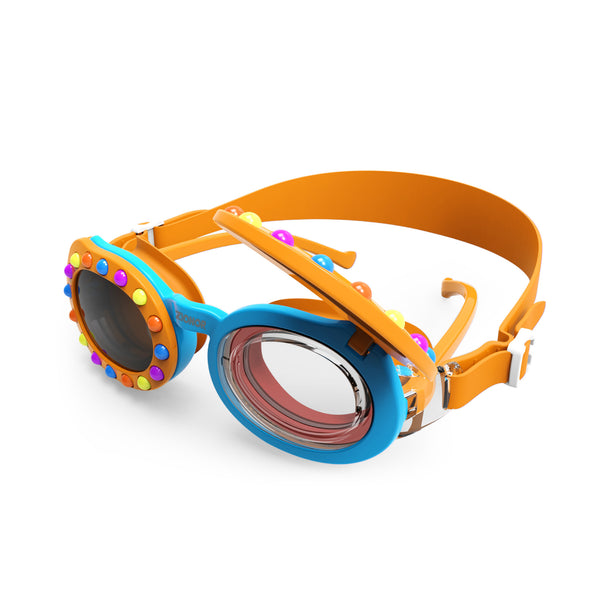 Materials
PC Lens
Silicone Gasket
TPR Nose Bridge
Silicone Head Strap
Shipping & Returns
For any questions, please contact support@zionor.com and we provide your more detailed information.
Care Instructions
1. Because of the particularity of lens, please do not wipe the lens with anything. If the lens are dirty, please rinse with clean water and keep them air-dried naturally.
2. Do not use soap or detergent with strong chemicals, use a mild liquid soap or baby shampoo to clean your swimming goggles.
3. Avoid placing them in direct sunlight or hot water as this may cause the rubber to melt or screen to crack.
4. Storing your swimming goggles in their protective case prevents scratches and exposure to outside elements.
Reviews