ZIONOR G10 Swim Goggles, Replaceable Lens Anti-Fog UV Protection for Men Women
Exclusive Replaceable Lens Technology - Enable to change lens to fit different swimming condition like indoor or outdoor. A variety of color of lenses are available for selection, you are free to match the lens you like (Only 1 pair of lenses included in this package)
Splendid Anti-fog Technology - ZIONOR G10 swim goggles for men, women feature with enhanced anti-fog coating to ensure a clear vision under water offering immersive swimming experience
Superb Comfort & No Leackage - Indentation on your eyes? No! The swimming goggles come with soft silicone gasket and nose bridge, designed to reduce pressure around the eye socket for exceptional comfort. The 3D goggle seal ensure a leak-free, secure fit
Professional UV Protection - 100% UV protection protect your eyes from high levels of light and harmful UV rays. The smoke lenses for reduced brightness and glare, ideal for indoor, outdoor, triathlons, open water swimming
Broadening & Crystal Clear Vision - The adult swim goggles designed with curved lens technology offers enhanced peripheral and crystal clear vision. Enjoy your swimming like a fish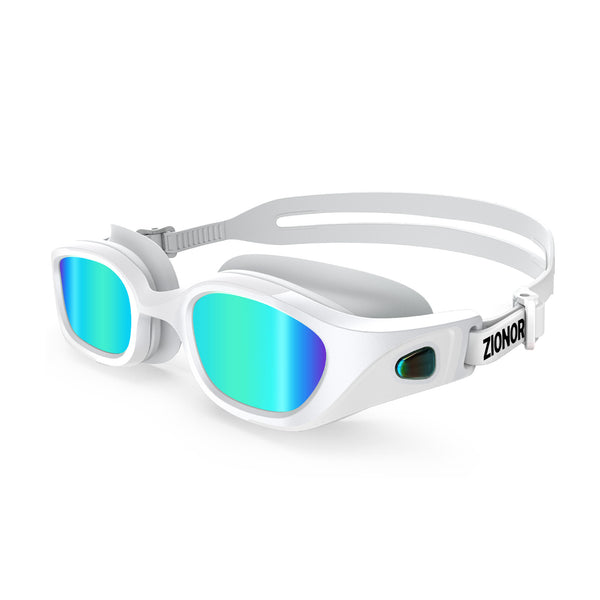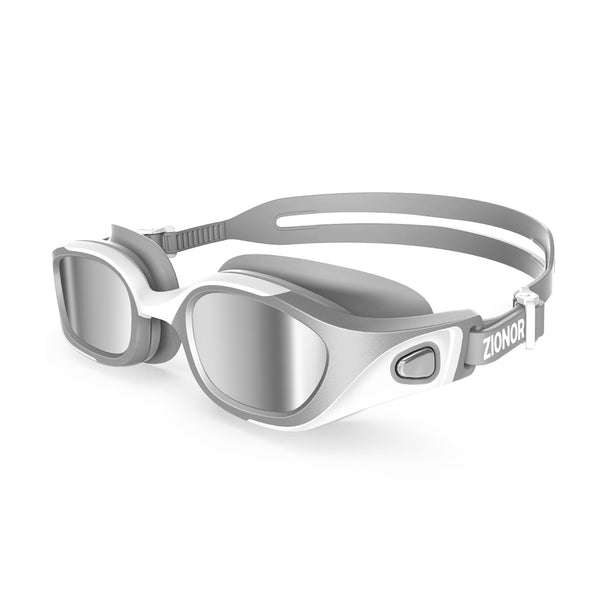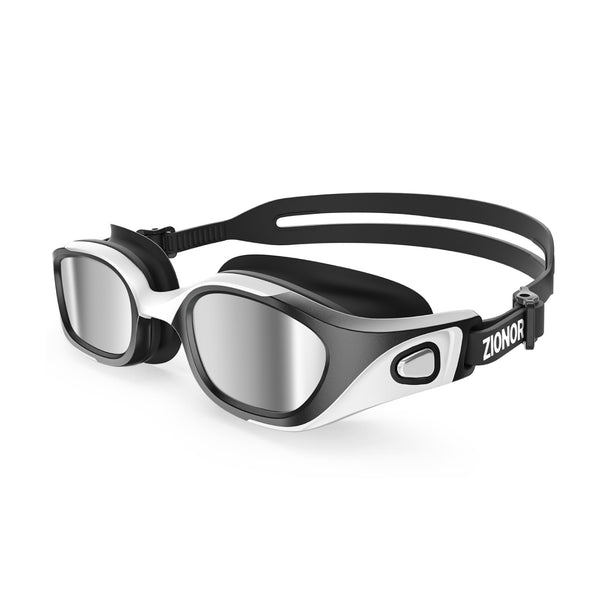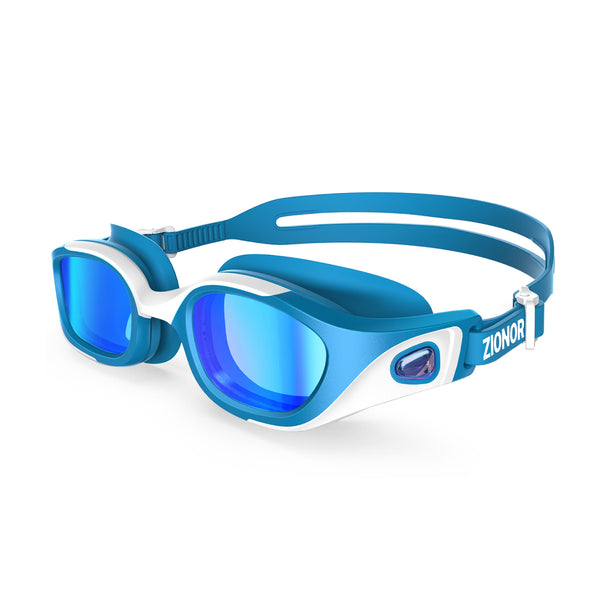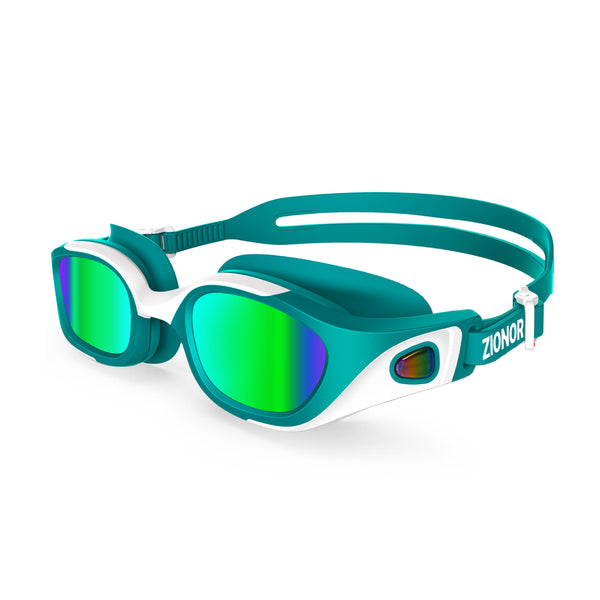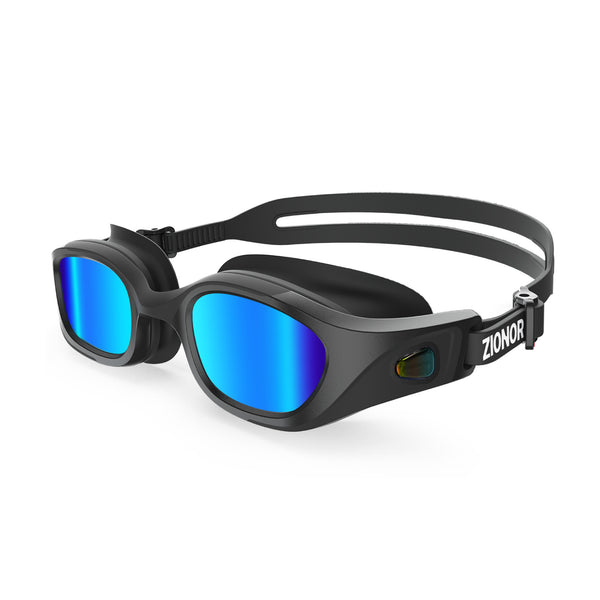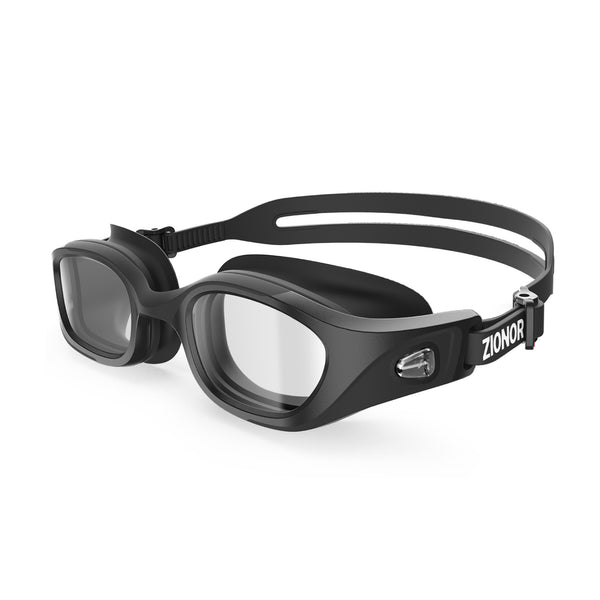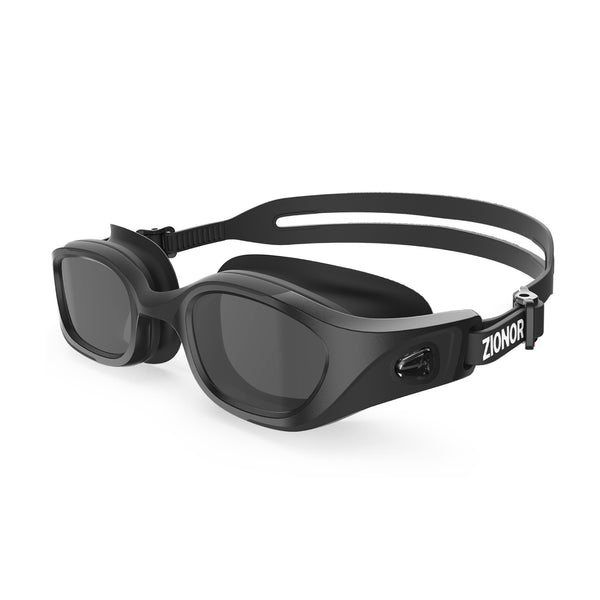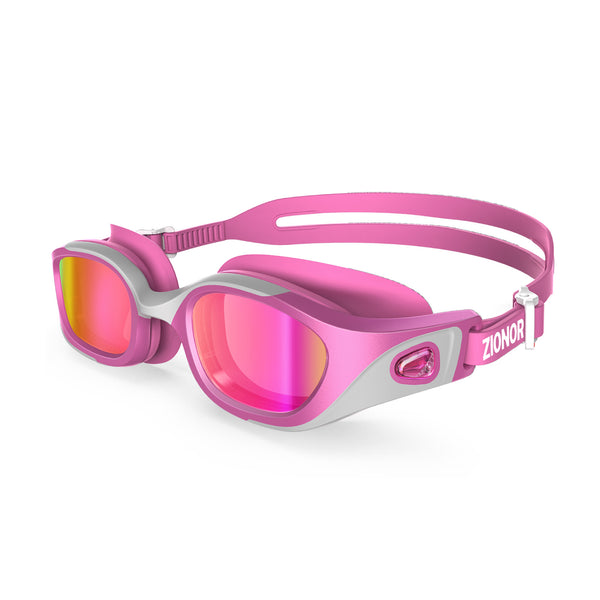 Materials
PC Lens
Silicone Gasket
TPR Nose Bridge
Silicone Head Strap
Shipping & Returns
For any questions, please contact support@zionor.com and we provide your more detailed information.
Care Instructions
1. Because of the particularity of lens, please do not wipe the lens with anything. If the lens are dirty, please rinse with clean water and keep them air-dried naturally.
2. Do not use soap or detergent with strong chemicals, use a mild liquid soap or baby shampoo to clean your swimming goggles.
3. Avoid placing them in direct sunlight or hot water as this may cause the rubber to melt or screen to crack.
4. Storing your swimming goggles in their protective case prevents scratches and exposure to outside elements.
Reviews
(0)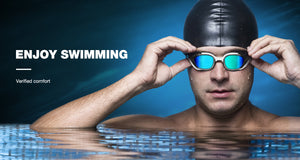 FEATURES:
Exchangeable lens technology allows you to change the lens to fit indoor or outdoor swimming.
Nose bridge is made of liquid silicone rubber, which is unusually soft and fit your nose and face snuglly.
Unique curved lens design ensure a broadening and clear vision. Enjoy the world underwater.