ZIONOR 2 Packs G1MNI Kids Polarized Swim Goggles Anti-fog UV Protection
Special Polarized Kids Swim Goggles - The unique polarized lens of ZIONOR G1MINI kids swim goggles can filter out most of harsh glare and surface reflections, enhanced vision clarity and color purity, significantly reduce eyestrain and protect eyes better
Excellent UV Protection and Anti-fog Functions - This swim goggles for kids featured with enhanced UV protective layer can blocks most of the harmful UV rays. And have advanced anti-fog coating, provides high definition and panoramic views, children can play in the water more safely without obstacles
Pretty Comfortable to Wear - The ultra soft 3D stereoscopic frame make ZIONOR kids swimming goggles having a excellent suction for better leakproof. It¡¯s more comfortable than small frame swim goggles for child, you needn't worry about the raccoon eyes
More Stable and Durable Strap - The strap are made of liquid silicone and have anti-slip design, make it more stable and not easy to break than general silicone. Kids can adjust the strap easily and independently through ZIONOR unique strap adjustment system
More Fashionable for Girls and Boys - ZIONOR G1MINI kids polarized swim goggles is the same styles with G1 polarized swim goggles for adult. This really cool than other families at the pool or beach, enjoy a wonderful parent-child time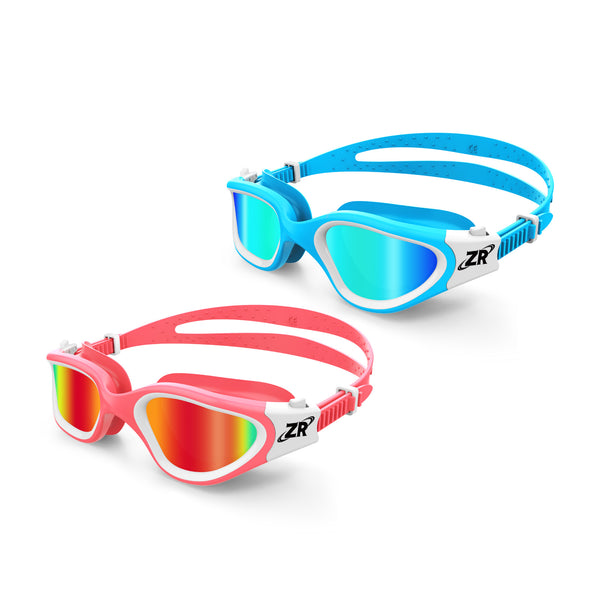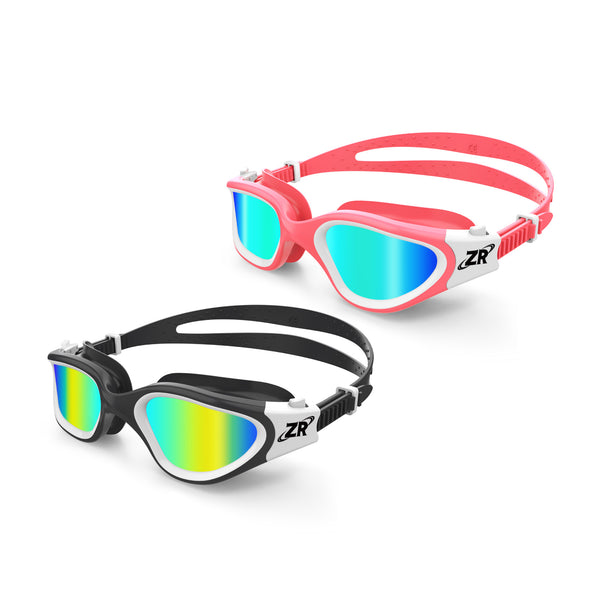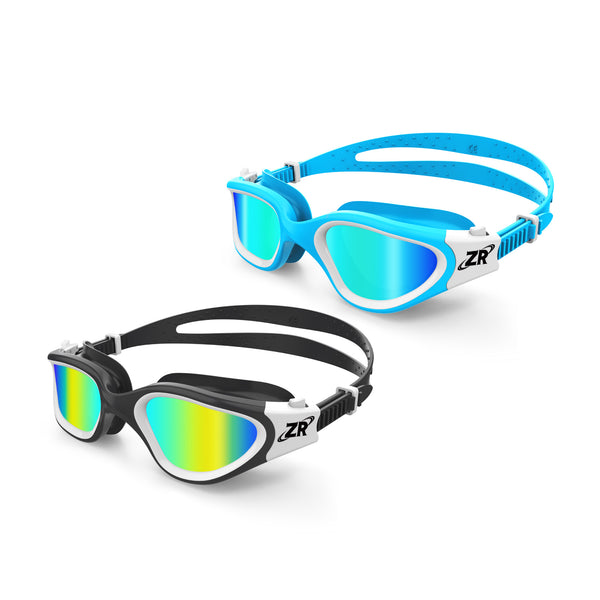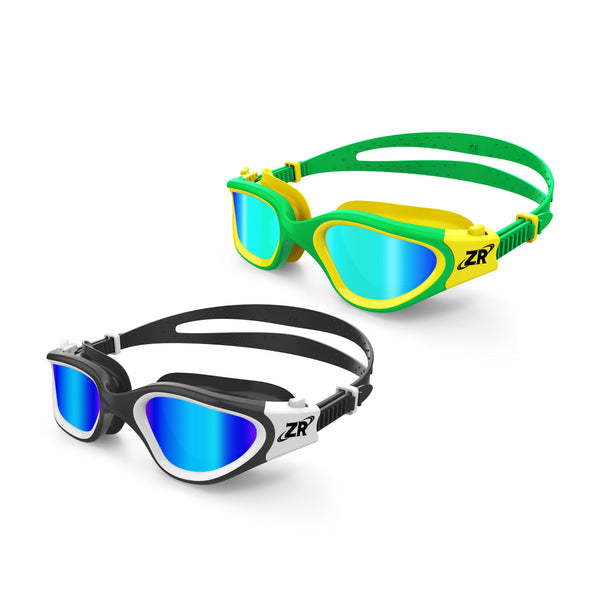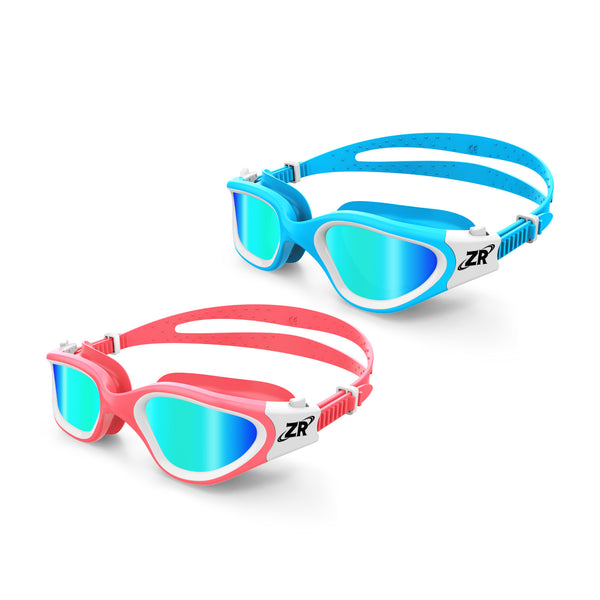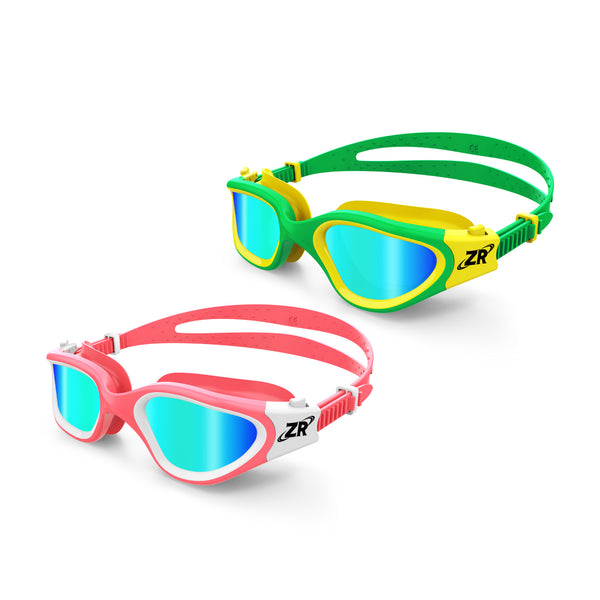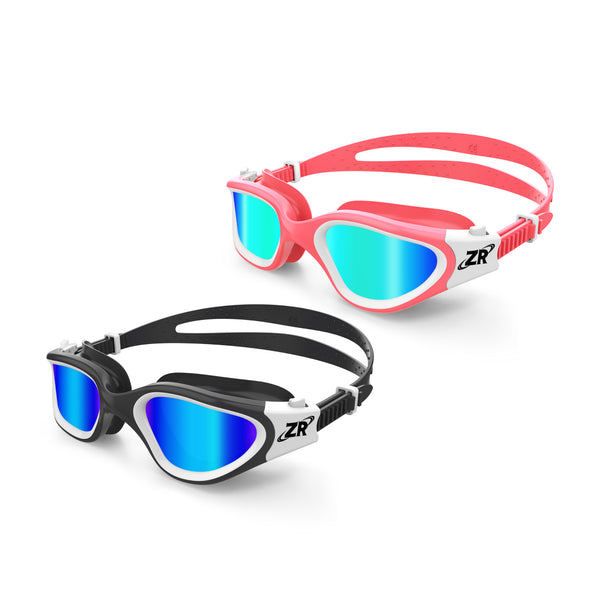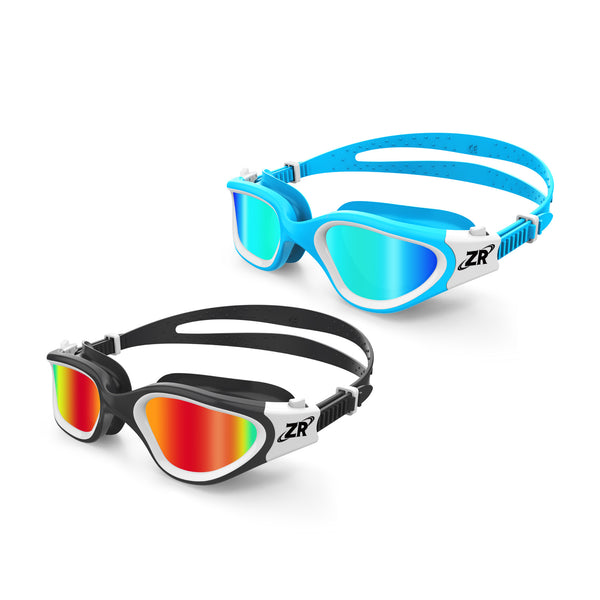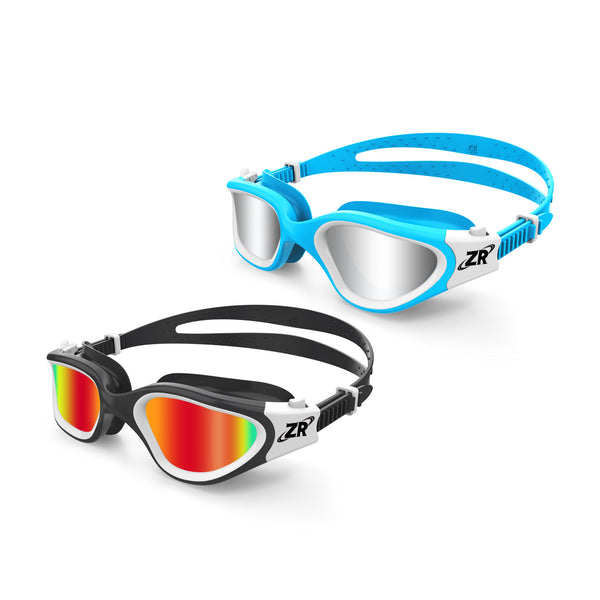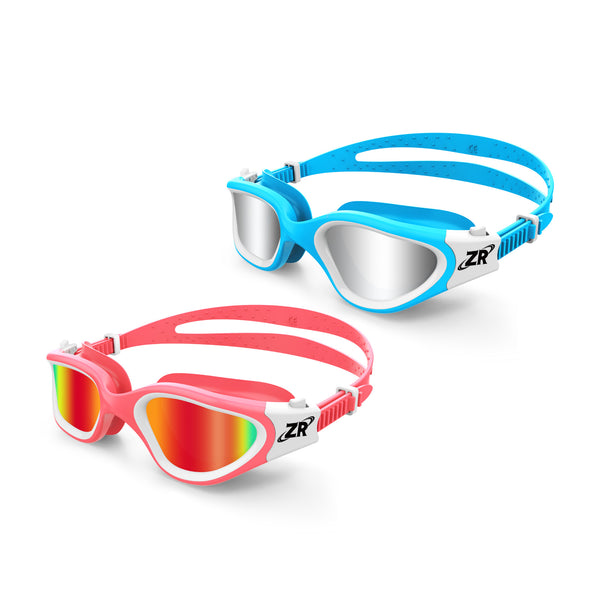 Materials
PC Lens
Silicone Gasket
TPR Nose Bridge
Silicone Head Strap
Shipping & Returns
For any questions, please contact support@zionor.com and we provide your more detailed information.
Care Instructions
1. Because of the particularity of lens, please do not wipe the lens with
anything. If the lens are dirty, please rinse with clean water and keep
them air-dried naturally.
2. Do not use soap or detergent with strong chemicals, use a mild liquid soap or baby shampoo to clean your swimming goggles.
3. Avoid placing them in direct sunlight or hot water as this may cause the rubber to melt or screen to crack.
4. Storing your swimming goggles in their protective case prevents scratches and exposure to outside elements.
Reviews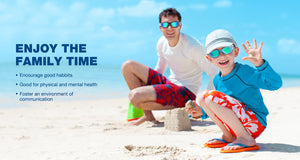 FEATURES:
Reduce the amount of glare light and enhance your visual comfort.
Provide better eyes protection and reduce the harmful impact of UVA/UVB.
Avoid the light reflections that occur and make it easier to see beneath the surface of the water.