ZIONOR G9 Swim Goggles with Extra Lens and Nose Bridges For Men Women
What's in the Package?
- With a full pair of swim goggles plus an extra pair of lenses and 3 sizes nose bridges, which are for your custom precision fit and you can replace them at any time. Don't need waste money to buy new one
Special Quick Lenses Changing Technology
- The swimming goggles comes with press button technology on both sides of the flexible PU frame, which make it easier and convenient for you to change the lenses when you need.
Leak-proof & Comfortable
- The anti-slip silicone split straps ensure it gets a good seal on your face to prevent leaks when you are down below. With the 3D ergonomic design, the durable soft silicone gasket, which is resistant to scratches, wear and tear
Panoramic View & Enhanced Anti-fog Function
- The special anti-fog coating can help you see clearly without having to stop, and ensure satisfactory visibility both in and out of the water. Also can give you a panoramic view when you under water
Excellent UV Protection
- Features with REVO mirrored lenses of the swim goggles, treating with UV protection which can prevent your eyes from being hurt by harmful UV rays and bright lights.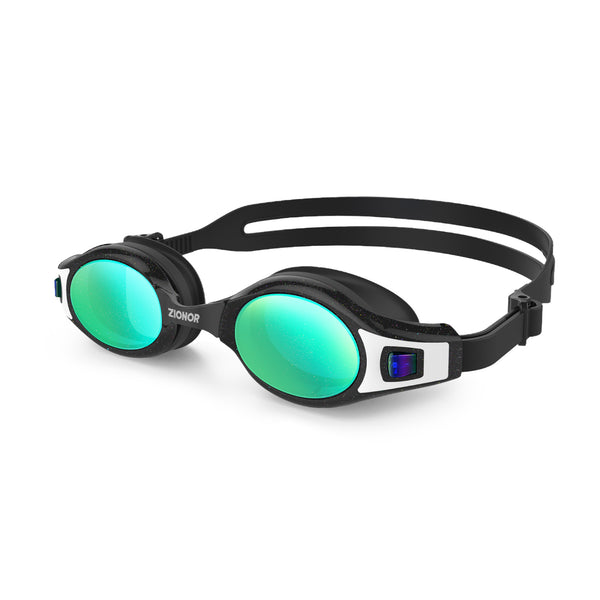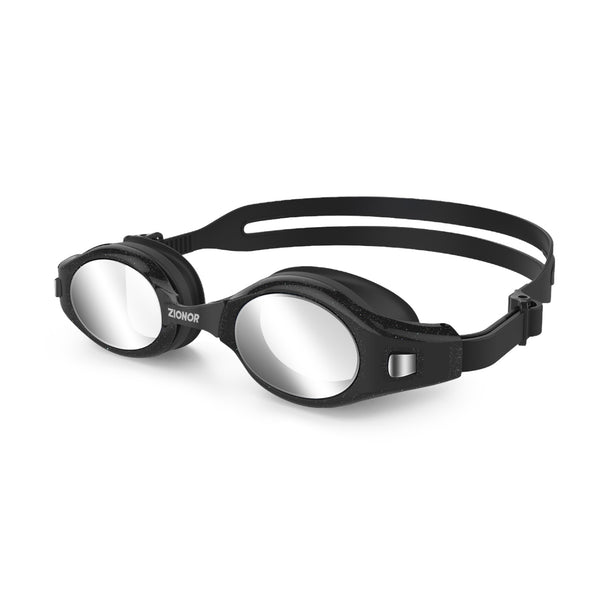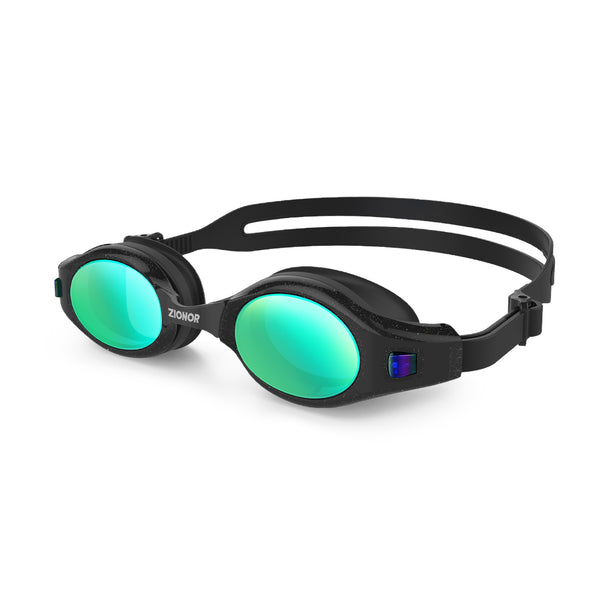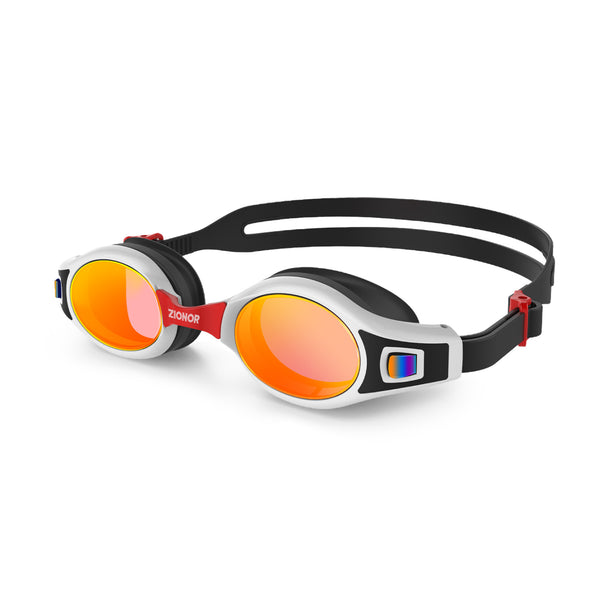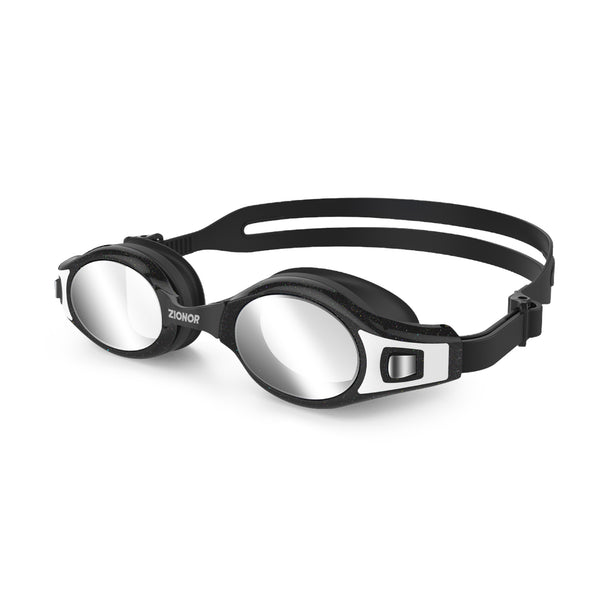 Materials
PC Lens
Silicone Gasket
TPR Nose Bridge
Silicone Head Strap
Shipping & Returns
For any questions, please contact support@zionor.com and we provide your more detailed information.
Care Instructions
1. Because of the particularity of lens, please do not wipe the lens with anything. If the lens are dirty, please rinse with clean water and keep them air-dried naturally.
2. Do not use soap or detergent with strong chemicals, use a mild liquid soap or baby shampoo to clean your swimming goggles.
3. Avoid placing them in direct sunlight or hot water as this may cause the rubber to melt or screen to crack.
4. Storing your swimming goggles in their protective case prevents scratches and exposure to outside elements.
Reviews